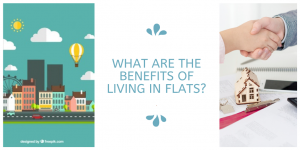 Today the real estate sector has come up with many new trends and styles. Apartments are one of the best housing styles opted by most people, especially by the new generation. One of the main reason for the success of the concept of apartment living is maybe they are not happy with the costly home choice. This is one of the benefits of buying and living in an apartment especially if you are living in Calicut and looking for flats in Calicut.
Let us dive into the article to know some benefits of living in an apartment:
Multifarious facilities: It is a great factor that attracts people towards the apartment. Apartments offer many unique facilities to the buyers. Facilities include parks for kids, gymnasium, swimming pool, community hall etc. One can find all these facilities under one roof.
Low and easy maintenance: The maintenance of a household is a very responsible task. From beginning to the end, one has to face a lot of problems in maintaining the house. The maintenance issues include electricity, taxes, plumbing, construction repairing, and the list is endless. While living in an apartment, you don't need to worry about these. There present a specific authority who is responsible for all such type of maintenance works. All you need to pay is a small amount of charge on a monthly or yearly basis.
Safety first: Security and safety- the most important factors one always consider while looking for a residential place. Most of the apartment complexes are gated with a band of security guards who are present there for 24/7. Moreover, there are special facilities to control fire breakouts, robbery etc. Apartments are safe and secure to live.
Financial benefits: As I stated earlier, living in apartments means you have to spend less on maintenance. Apart from this, one gets several benefits in tax and loan while investing in a flat.
Beautiful environment: The apartments are made in such a manner which makes it a beautiful and good place to live. Most of the apartments have lush greenery around it. Apart from this, the presence of each and every needs further boost up the environment.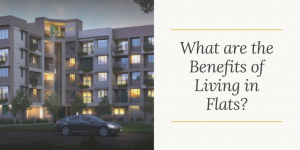 Good opportunity to connect with people: In an apartment, their lives hundreds of people. That means it is a great opportunity to connect with people of different caste, locations and intellectuals. There are also many communities you can join that matches your interests and choices.
Optimized and beautiful use of space: Generally, the area of apartments are less as compared to independent home. As they are designed by the best architects, they are well-optimized. These are the perfect place for the nuclear family to live.
The trend of apartment living is continuously rising especially in big cities like Pune, Gurugram, Mumbai, Bangalore, Thrissur, Kochi, Calicut etc. These are some of the benefits of living in flats. Share your ideas and thoughts in the comment section. Also, read another blog of Cheloor about Checklist For Buying Luxury Homes In Kerala.
Author: Sreekant